Exposed also known as Tai Chi 太极 available to download for Android smart devices.
This is also a project from the developer named Weishu who made the VirtualXposed to run the apps in the virtual space. This project's main aim is to use Xposed Modules on the Non-Rooted Device.
Yes, it worked but was limited and only worked with the Modules which don't alter the system part. Somewhat Good project and gained several number users in china too.
Now, he has come up with another project called Exposed, and actually, he doesn't stick with one name. He recently renamed it Tai Chi 太极.
Tai Chi 太极 is a symbol of Chinese culture, and he believes that could help him to make this app better as possible. So, changed the terms of the app too in the Chinese language.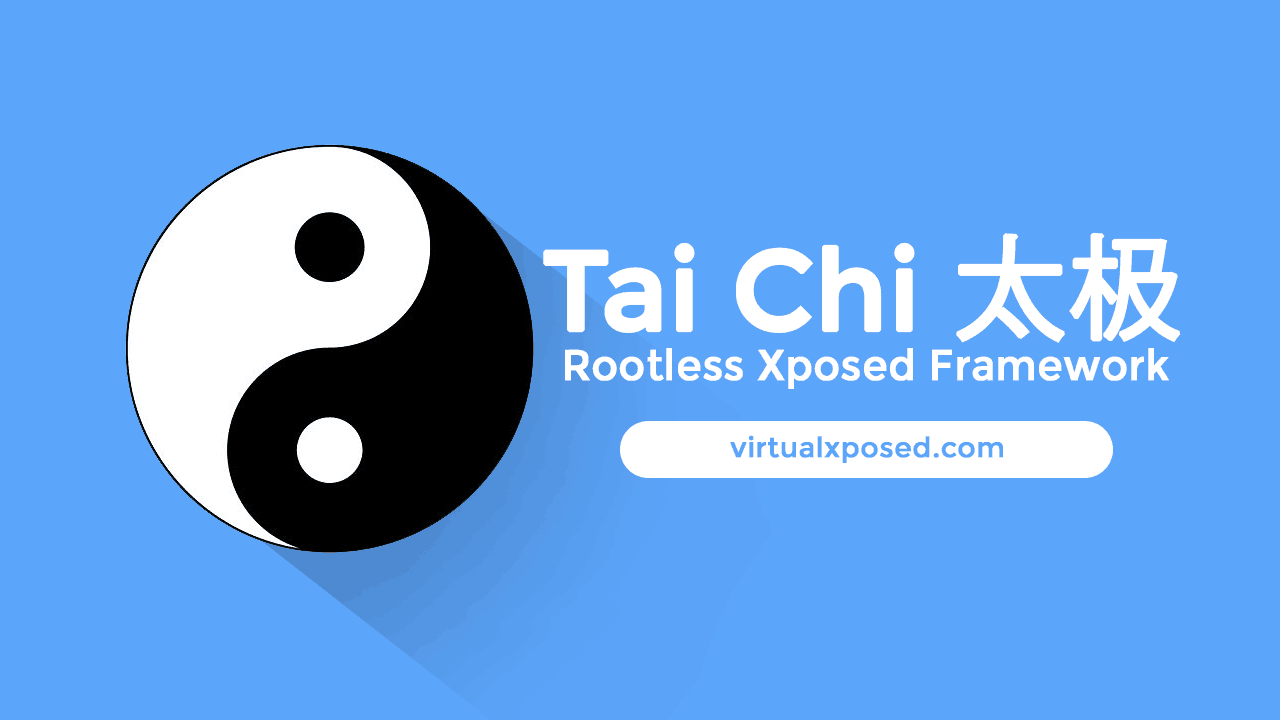 Download Exposed Tai Chi 太极 APK on your Android device
Indeed Tai Chi 太极 doesn't need the virtual space to run the apps/xposed modules. You can directly run the xposed modules in the system.
So, there is no need to add separate Google services (MicroG) or anything else to do.
Download the latest version from below.
| | |
| --- | --- |
| Name | TaiChi |
| Developer | Weishu |
| Size | 9.6 MB |
| Version | 10.3.2 |
| Android | 5.0 and above |
| Updated on | June 03, 2023 |
Zygisk version
Do you want to know how to use this app?
If yes, then let me tell you.
Read on.
How to Install Xposed Modules
Currently, a few modules are working with and on this Exposed. You can easily find the working modules from the app inside. There is a separate section for that.
Note: Every app installed on your device is not visible in the create-app section.
Step 1. Create an APP
From the Home Page, you will find the Menu. Tap on it.
On the top of the list, you can see the 'Create App' button something we called + Button.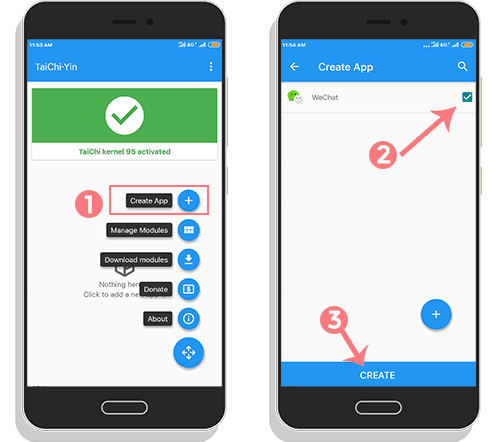 Now, you can see the list of the apps eligible for the Exposed.
Note: If you can't see anything, then you have not installed the apps which are supported by Tai Chi.
Select it and Click on 'Create'.
Now, the process begins, and it takes some time based on the app size and device specifications too.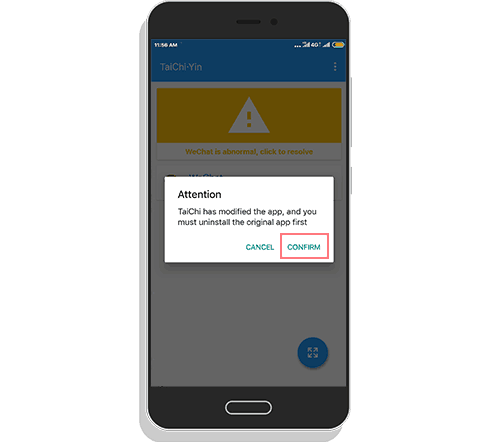 Once the process completes, then you need to uninstall an app from the system.
That's it for creating an app. Now, head over to Step 2.
Step 2. Download Xposed Modules
Tap on 'Download Modules' button from the Menu.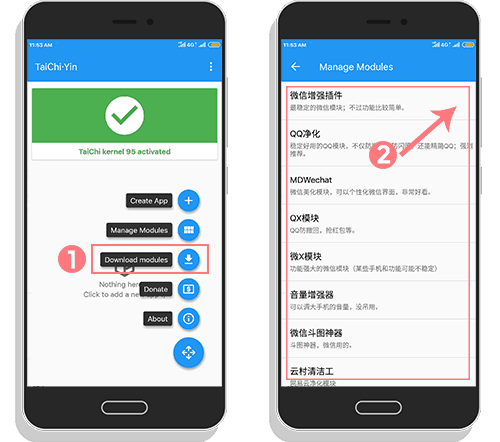 Now, download the xposed module as per the app that you installed above Step 1.
Go back home.
Select 'Manage Modules' from the menu.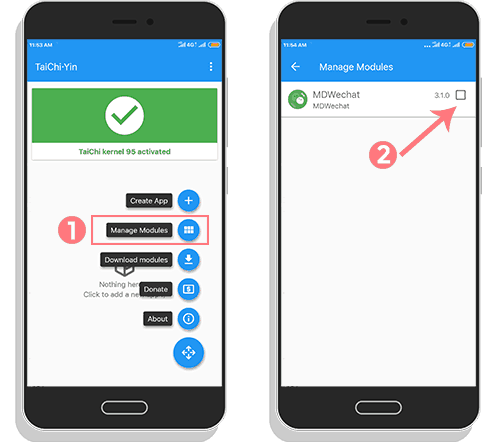 Enable the Module. That's it.
How to Uninstall Tai Chi 太极 Completely
First of all, uninstall the apps which have been installed inside the Tai Chi 太极. If you don't follow this procedure, then that may lead to an adverse effect on your system.
Step 1. Backup your apps data
Step 2. Uninstall the Xposed Modules and Apps
Step 3. Now, time to uninstall Tai Chi 太极